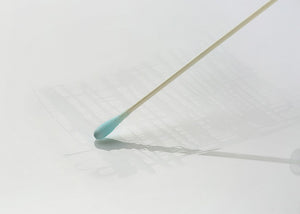 SOCOTEC
COVID-19 Environmental Swabbing
Regular price
£850.00
£0.00
Unit price
per
What is an environmental swab test?
Environmental swabbing is a new procedure that has been developed to test for the presence of COVID-19 (SARS-CoV-2) on a range of workplace environments, which can either be carried out as a one-off exercise or as part of a regular programme. It has been developed in response to research that has indicated that the virus may have prolonged tenacity on specific surfaces, such as plastic, stainless steel, cardboard and copper.  
Why is an environmental swab test important?
Research has suggested that COVID-19 can be transmitted by touching contaminated surfaces, with the virus living for up to two to three days on stainless steel and plastic. As a result, it is important to regularly test for the presence of the virus on surfaces to ensure that the workplace environment is as safe and compliant with COVID-19 health and safety measures as possible.
By carrying out environmental swabbing on a regular basis, employers, contractors, staff and customers can be provided with the reassurance that they can safely return to the workplace in light of the current pandemic, while also determining whether control measures and cleaning/hygiene regimes are effective in reducing the transmission of COVID-19.   
Where can environmental swab tests be carried out?
Environmental swab testing can be applied across a variety of workplace environments, including offices, factories and public transportation. Within these settings, a broad range of 'environmental swabbing zones' can be tested for the presence of COVID-19, including light switches, HVAC vents, doors/grab handles, tables, desktops, office equipment, control panels, seat backs, sinks and toilet cubicles.
Please note that a minimum of five swabs must be ordered to qualify for SOCOTEC's environmental swab test service.
How does the environmental swab test work?
To carry out the test, sterile swabs are applied over a set area of the surface being tested. This process is then repeated using fresh swabs for all other areas that require sampling. Once all of the swab samples have been collected, they are securely packaged and transported to our specialist partner laboratory, which uses real-time reverse transcription polymerase chain reaction (rRT-PCR) analysis ribonucleic acid (RNA) testing to detect the presence of viral RNA fragments.
Customers will then receive a negative or positive result via email, including a full analysis of the result, which includes observations, salient points and recommendations for improvement. These will be delivered in three to four days after the initial swab test procedure, with customers notified as to any adverse results.
When carrying out the swab analysis, SOCOTEC staff will wear PPE and adhere to social distancing guidelines, planning their work accordingly. As with all services, a site-specific risk assessment will also be carried out to ensure that the swab test procedure can be carried out safely and legally.
How do I arrange a time/date for my environmental swab test to be carried out?
Upon purchasing the environmental swab test service, clients will be notified by SOCOTEC to arrange a date for the swabbing to be carried out at their premises. However, please note that three days' notice is required for our field technicians to set up the kit prior to the swab test taking place. 
How else can I ensure that my facilities are fully compliant with COVID-19 health and safety guidelines?
As well as the environmental swab analysis procedure, SOCOTEC offers a range of support packages to ensure that premises are COVID-secure in the wake of the current pandemic. The environmental swab test procedure is available as a bolt-on service within SOCOTEC's Assurance Plus package, which offers an audit of company premises in line with current government guidelines.
Click on any of the COVID-Secure packages below to find out how SOCOTEC can help your workplace remain safe and compliant during the ongoing pandemic:
SOCOTEC's environmental swab test is available for purchase via credit/debit card, Apple Pay or Google Pay. Please contact us if you would like to pay by bank transfer or raise a PO.  
Contact us
If you would like to receive further information on how SOCOTEC can support your organisation with its comprehensive range of testing, inspection and compliance services, click here or get in touch.
---
choosing a selection results in a full page refresh